The highest level of dental technology
Come Beam Scanner
A cone beam scanner, also called a CT scan, cone beam imaging/scanner or CBCT, allows our dentists and their staff to see a 3D image of your head and neck. This advanced imaging technique provides more comprehensive information that we can use to plan your dental treatment.
CBCT with Dental Implant Placement
The cone beam scanner at Arkansas River Valley Dentistry is particularly important when we are planning the placement of dental implants. With a 3D image we can more precisely locate the healthiest bone structure that will best support an implant. In addition, CBCT imaging provides information about the location of blood vessels, nerves, sinuses and adjacent teeth. For our patients who need more than one dental implant or for those who will be receiving an implant retained denture, pinpointing the best spot for an implant is especially important.
How it Works
During dental imaging, the cone beam scanner circles the patient's head, in order to obtain hundreds of clear and distinct images. Compared to traditional CT scanners, a cone beam scanner exposes the patient to less radiation. We then use special software to manipulate the images in order to develop the best surgical plan for placing dental implants. Moreover, this imaging allows us to show you exactly where your implants will be and the how the surgery will proceed. The positive results of using a cone beam scanner for dental implants are simplified treatment, exact placement of the implants and a shorter recovery time.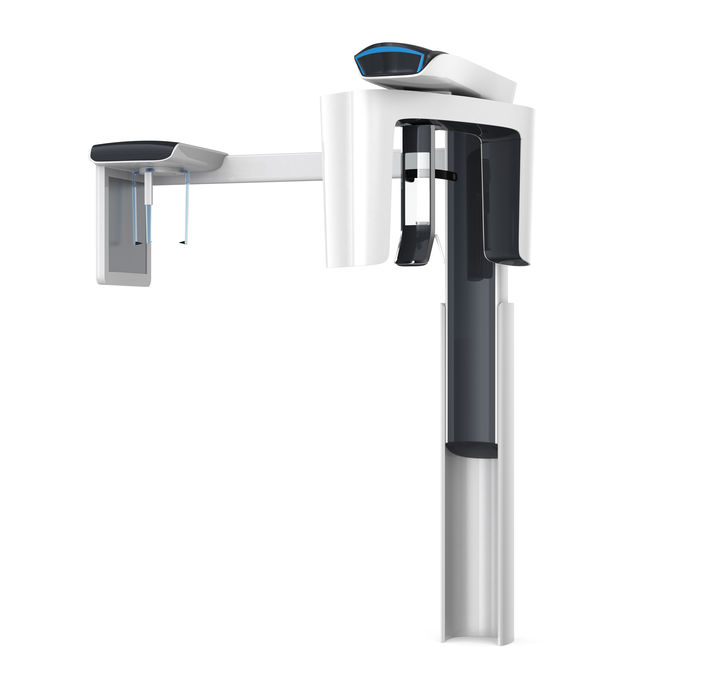 Get Started Today With The Latest In Dental Care