Creating Amazing Smiles
for Arkansas Families Is Our Passion
About Arkansas River Valley Dentistry
We have perfected thousands of smiles with the help of excellent doctors and staff.  We love our community and look forward to having you as part of our patient family. If you'd like to experience your own smile transformation, call us at (479) 754-3357 to schedule your first consultation.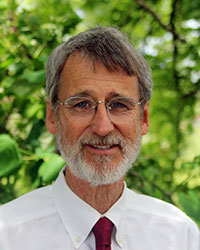 Dr. Fisher has been in practice since 1981. He has always had an interest in the more innovated areas of dentistry. Shortly after graduating from dental school, he participated in advanced training in the area of jaw joint and facial pain dentistry. From the beginning, this was a high tech endeavor that has since required many years of training. Equally important, he has invested in state of the art equipment necessary for diagnosis and treatment of people suffering from jaw joint pain, headaches, neck aches, and a multitude of other complaints related to complex jaw pathology.
After the turn of the century, Dr. Fisher began to realize how important implant dentistry is to the reconstruction needed in the treatment of his jaw pain patients. He spent countless hours studying with a number of well-known dental implant training facilities. He has earned his fellowship in the prestigious Misch Academy – the most well-known implant training academy in the world.
Dr. Fisher's practice is limited to Facial Pain, Implant Dentistry, Bone and Soft Tissue Dentistry, and Complex Restorative Dentistry. His practice is mostly supported by referrals by doctors and dentists.
Get Started Today With The Latest In Dental Care